OUR PHILOSOPHY
Experiencing regional delicacies
Taking your first step inside of our house feels like diving into a world of great relish and relaxation. Our chef will indulge our guests with culinary specialties that are typical for our region. From the start, you will feel comfortable all around in both restaurant and hotel. Everything is set for you to have a great time at a unique location. Our famous Rußweiher is waiting for you – right outside your doorstep!
Sabrina & Matthias Schubert
ARRIVE AND TAKE A DEEP BREATH!
Just let go!
LAKEVIEW ROOM
The perfect service for your festivities: Our exclusive `Seeblick` room offers an ideal ambience for up to 45 guests to celebrate weddings, baptisms, family parties or birthdays.
RESTAURANT
Take a seat in our classy restaurant and enjoy our creative dishes:
Products originating directly from our neighborhood - creating various mouth-watering masterclasses according to season.
TERRACE
Holiday vibes with a stunning view to the shore. Our tasty food and refreshing drinks combined with a gentle breeze near the lake – what more could you ask for on a mild summer evening?
FEEL GOOD AND BE HAPPY!
Our hotel rooms:
Free
Wi-Fi, a personal parking spot and water free of charge
OUR MOTTO
Warm-hearted hospitality
We are a small family business, which you will notice right away: We pay every single guest our utmost attention. Our location is perfect for relaxing after biking, hiking, swimming or even a boat tour. On top of that, you can enjoy the restful silence of the night hours in our cozy single or double bedrooms. Our hotel garden also fits seamlessly into the picturesque Upper Palatinate landscape.
OUR PRICES
Calm down and relax!
DOUBLE BEDROOM
from
76,-€
without breakfast
breakfast 8,-€ pp
SINGLE BEDROOM
from
55,-€
without breakfast
breakfast 8,-€ pp
DOUBLE BEDROOM FOR ONE PERSON
from
65,-€
without breakfast
breakfast 8,-€ pp
In case of cancellation of a booking:
Up to 2 rooms: free cancellation until one day before arrival; On the day of arrival until 4pm: 30% cost coverage. On the day of arrival after 4pm: 50% cost coverage. (Not appearing: 80% cost coverage)
More than 2 rooms: free cancellation until 14 days before arrival; 8 to 13 days before arrival: 20% cost coverage. 1 to 7 days before arrival: 60% cost coverage,(Not appearing: 80% cost coverage)
BOOK NOW
ACTIVITIES
Living the adventure!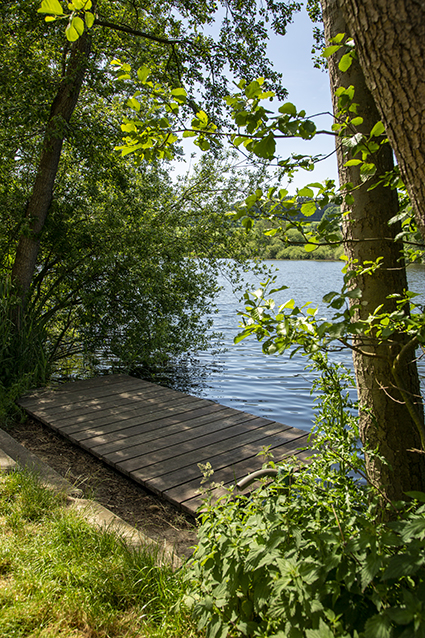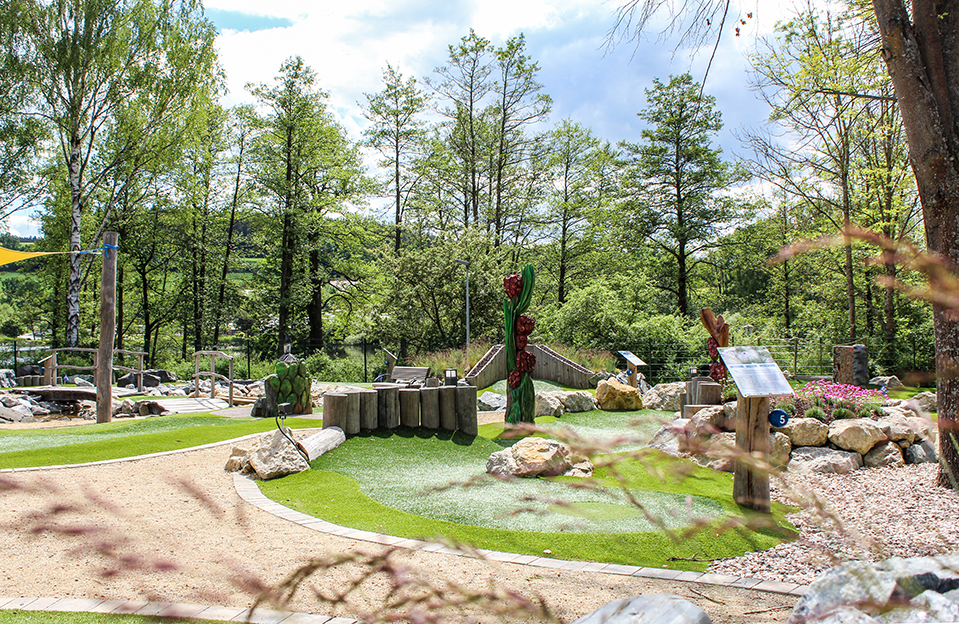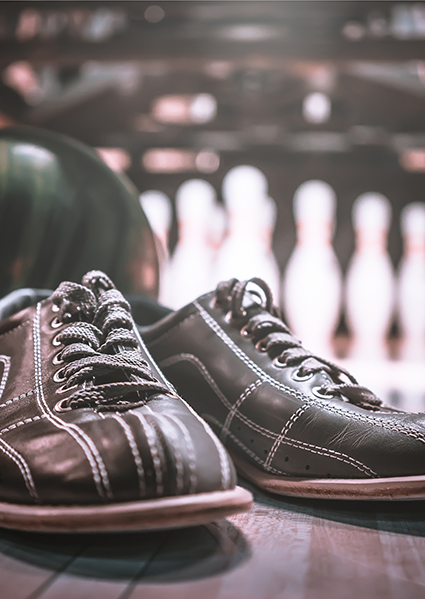 PIER AT THE RUSSWEIHER
Every step on our very own pier down to the wonderful Rußweiher brings you closer to our relaxing but also adventurous paradise: You can either let the calming character of the water effect you or you can go on an exciting boat tour and even go for a swim yourself – it´s up to you to choose!
ADVENTURE MINI GOLF
Right on the verge of our hotel is an extraordinary mini golf facility: There are 18 different courses where you can discover numerous sights of the Northern Upper Palatinate that are worth seeing. Every course has its own sporty theme - It really is a highlight!
NINEPIN BOWLING ALLEY
For all bowling fans: We offer a modern ninepin bowling alley with multiple lanes, allowing you to play together and/or against others simultaneously. Of course, our staff will serve you food and drinks there as well.
BOOK YOUR ROOM RIGHT HERE
We are looking forward to welcoming you in our hotel!
Kontakt
Großkotzenreuth 5
92676 Eschenbach
+49 (0)9645 / 92 303-0
+49 (0)9645 / 92 303-33
mail@russweiher.de
Opening hours:
On Mondays, Thursdays and Fridays
11am to 2pm and 5pm to 10pm
On Saturdays: 11am to 10pm
On Sundays: 10am to 9pm
We are closed on Tuesdays and Wednesdays
Hot food: from 11:30am to 1:30pm and from 5:30pm to 9pm